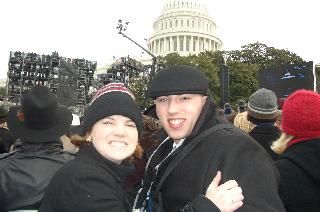 Today Billy and I celebrate our FOURTH wedding anniversary! I can't believe it. Four years have flown by in flurry of excitement, fun, and occasional frustration. The above photo was taken when we celebrated our FIRST wedding anniversary. I'd love to post a wedding photo, but I apparently do not have any electronic versions of those. Boo.
It's hard to say what the highlights are. To try and recall four years of memories would be difficult. Let's just say that we've had a lot of good times. When we got married four years ago, I never thought we would move to Kentucky 2 years later-- I am grateful for a husband who is in support of my dreams, desires, and most importantly--
God's
desires for our lives.
Today is a good day.