Well, we haven't killed anything yet. Since my first post about our new tomato and herb gardens, things have grown up quite a bit around our house. Here are the new photos: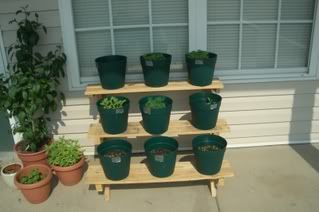 This is the herb "garden"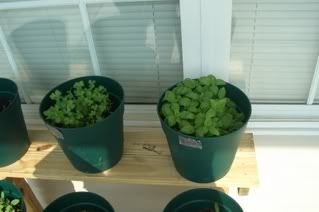 Close up of our basil and parsley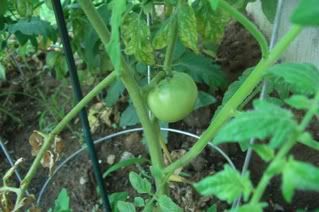 Our first tomato!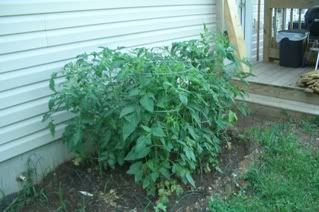 The tomato garden (or should I say "forest"?)
We're quite proud of our little plants and can hardly wait to start eating and cooking with all of the deliciousness they will offer!