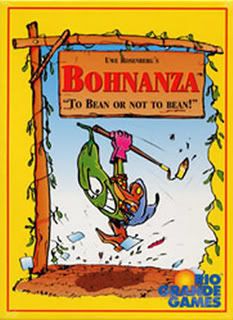 ... The "magical fruit"? Or FANTASTIC game?? Oh, I think you know the answer to that. Tonight, we learned how to play the game, Beans. There are stinky beans (he's even eating a polka-dotted sausage and is covered in slime), garden beans, chili beans, blue beans, red beans, green beans (he's green because he's about to hurl), and my personal favorite, the soy bean-- complete with a peace-sign and hippie attire. Beans is perhaps my new favorite game, compliments of
Scott & Carissa
. The game is a little to complex to explain in a blog, but trust me. It's fun. Any other Bean lovers out there?
The past few days have been nothing but high-quality, as our friend
Jason
would say. Oh, speaking of Jason, he and his fabulous wife Dana are large in part the reason that these past few days have been so high-quality. Here are the highlights:
- Wednesday, the Wilmore KY 4th of July Celebration. The festivities began with a parade, complete with the famous lawnmower brigade and super-soaker brigade. If you don't know Jason & Dana (and boy, is your life incomplete without knowing them!), they are our friends who just recently moved a couple of hours away to Bowling Green, KY. Jason is the former youth pastor at our church, and that's how we all met. Jason and Dana made it to the last 2 minutes of the parade, which is hilarious because they haven't seen an entire Wilmore Parade... and they used to live on the parade route!!
- Wednesday night cookout with the high-quality Browns and Marshes... with homemade peach ice cream and some fireworks that were smuggled in from Tennessee. My personal favorite? The Texas Cyclone, of course.
- Thursday was a day to relax. And relaxing with friends is always a good thing.
- Friday consisted of a
Man vs. Wild
Marathon, at which point we all decided that we would be DOOMED, should we find ourselves stranded in the desert, forest, artic, OR the Australian Outback. Wow. That guy is amazing. However, we found ourselves to be a bit skeptical of the show's authenticity, based on the sheer fact that the credits start rolling before we actually get to see him bum a ride on the ship that has miraculously appeared, or hitchhiked on the highway he has discovered, or knocked on the door of the farmhouse he has stumbled upon. Don't get me wrong-- I could NEVER do the things he does-- wrestle alligators, capture rattlesnakes, or jump off cliffs. But, I'd be a little more jazzed about the rescue if I got to see the follow-through.
- As if the Man vs. Wild Marathon wasn't enough, Friday also brought an afternoon of fun shopping with Dana, dinner at Moes, and Jason & Dana's first-ever visit to High Bridge. On the shopping adventure, I bought some fabulous red pants. I'm not sure I'll be brave enough to actually wear them, but we'll see.
- Saturday morning brought breakfast tacos here at Casa de Lawson, Sudoku, a quick round of Guitar Hero, and a sad farewell to our friends. Thanks, Browns, for blessing us with your presence.
Here's some more exciting information for you:
The Office Season 3
is released on September 4th. I can hardly wait!!! Prison Mike is on the COVER!!!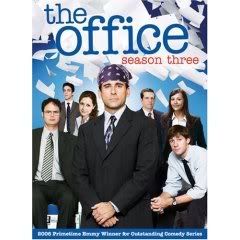 Harry Potter & The Deathly Hallows
comes out on July 21. This one, I have pre-ordered from Amazon. I'm excited, nervous, worried, and scared. I'm also sad, because this is the final book in this incredible series. We spent part of our weekend talking "theories" about just how this adventure will end. Yes, we know this makes us major nerds, but we just can't help it. Read the books and you'll understand.
And finally, the movie version of
Harry Potter & The Order of the Phoenix
comes out on July 11. I have received very strict instruction from our friend James not to see it before we meet him in West Virginia at the end of the month, so that we can all see it together. I'm not quite sure I can wait that long.
Okay, thanks for sharing in my excitement. Sorry this post wasn't really about much of anything, but thanks for reading.
P.S. My herb garden is off to a great start! The basil, oregano, thyme, and tarragon are already sprouting!!