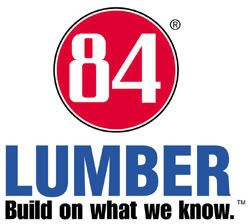 Over the past few weeks, I have recieved numerous "cat calls" from all sorts of people. I don't understand it. I am not writing this post so that I can brag about the attention I've recieved lady, but I write this mostly out of confusion. Gals, is being whistled at and yelled at flattering to you? Guys-- what success stories do you have in "getting the girl" from such tactics? Hopefully, I can predict the answer to both of these questions.
On the trip home to Texas we stopped at a gas station. It was 8:30 p.m., still light outside, and we were somewhere in Tennessee. I walked into the gas station (I was wearing jeans and an oversized t-shirt, and my hair was in a sloppy ponytail. I was not looking my best.) and this guy looked at me, noticeably looked me up and down, and said, "Hey Pretty Lady. Where are headed tonight?"
Gas Station #2. 1:00 a.m. somewhere in Arkansas. Getting out of the car, someone at another gas pump whistled at me. What? I went inside. My t-shirt was a Texas Tech t-shirt, so someone in line behind me struck up a coversation about my alma mater. They asked me in a weird sort of way if I lived "around here" and engaged in general flirting. I said no, and explained that my husband and I were on a trip home to see family. As soon as I dropped the "H" word, all conversation ceased.
Gas Station #3. 4:00 a.m. somewhere near Texarkana. Numerous whistles as I got out of the car.
On our return trip to KY, I got a couple of more whistles and comments... and that was in the daylight hours.
Moving on. Monday of this week, I went to the lumber store. I looked ridiculously out of place, but I was on a mission. I needed lumber for a VBS project Billy was helping me with, and in order to save time, I had to go to the lumber store by myself. Hey, I can handle these sorts of things. That day, I was dressed nicely and was wearing my fabulous new red shoes. As I drove up, everyone was staring at me. Granted, they were probably thinking, "What is this young girl doing at a lumber store?" But then I went inside. Where shirtless, toothless men, were staring me up and down. I also got whistled at. Well, I bought my lumber and went on my way.
Same day. I was walking down the street in Versailles, KY. Someone leaned out of their truck window, whistled at me, and yelled, "YEAH!!!"
So ok. That's that. The whistles and pick-up lines have been in gas stations, lumber yards, and downtown Versailles.
But last night Billy and I were in Office Depot. A young guy that worked there helped us find what we needed. As we left the store, Billy mentioned that the guy that helped us was a "good looking guy" and had I noticed. I honestly hadn't. Then Billy asked, "What is it that makes someone a 'dirty guy' or 'gross guy' that you think is hitting on you, and what is it about a guy that would make you think he's just a nice guy?" He was not meaning me, specifically. He just meant "you" in the general sense. He was trying to figure out if I sometimes percieved that someone is "hitting on me" when maybe he's just being nice.
Billy does blue-collar work for his job. Billy is also extremely polite. He's trying to figure out if it's his job/occupation that would make people think he's a slimy guy, or if it's the manner in which words are crafted and attitudes are conveyed that would make someone come to that conclusion-- regardless of the job.
Thoughts?