What an adventure we had this past weekend! On Friday we went to Nashville (about 3 hours away) to see our friends and our dear Uncle Tony run the Country Music Marathon. We had all kinds of fun. Here are some pictures from our trip: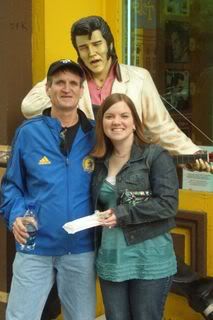 Me & Uncle Tony with Elvis, of course!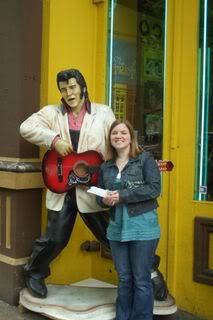 Me and Elvis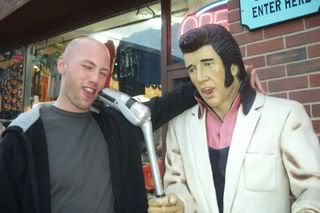 And of course, Billy and Elvis!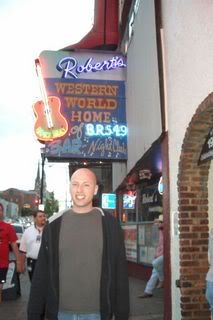 Billy lookin' good in front of the home of BR549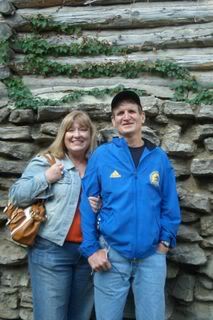 Uncle Tony & Aunt Mary
Leon's Pralines, the best pralines EVER!!
Legends Corner
LP Field, Home of the Tennessee Titans
The Monastery, or as Mary calls it, "The Nunnery"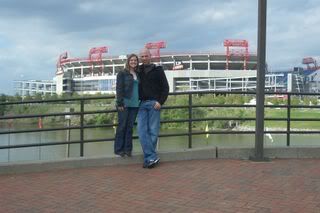 The Columbus River & LP Field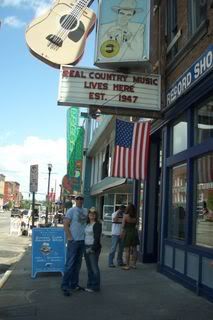 Me & Billy at Ernest Tubb's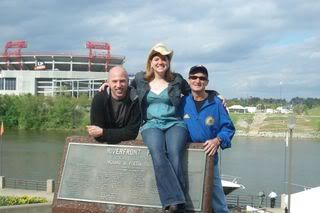 Billy, Me, & Uncle Tony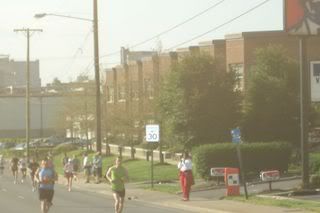 Uncle Tony is the tiny dot in the white shirt and red shorts
Uncle Tony after the Race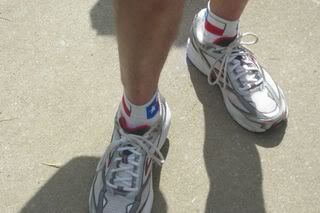 Uncle Tony's Texas Socks
With Uncle Tony post-race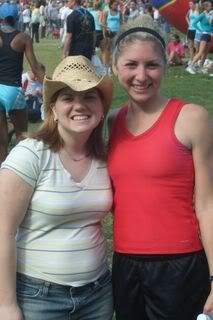 With Lindsay after her race. Way to go, Lindsay!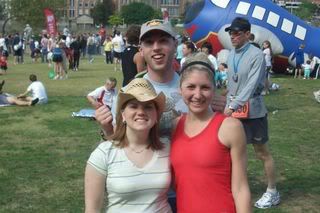 Lawsons & Lindsay